Newsroom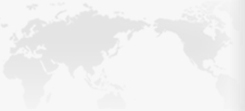 Your current position:Home > Company News > article
Attend the Exhibition
China International Petroleum & Petrochemical Technology and Equipment Exhibition (cippe), a regular gathering in petroleum and petrochemical industry and a high-quality exhibition which gets the authentication from UFI in Mainland China, is held two sessions every year, March in Beijing and August in Shanghai.
Cippe2013 has attracted more than 1,500 exhibitors and 50,000 professional visitors from 62 countries and regions around the world, in which there are 46 exhibitors belonging to the Top 500 Global Enterprises. With a magnificent exhibiting space of over 90,000 square meters, cippe Beijing has become the largest petroleum exhibition in the world.
On March 19-21,our company attend the 13th China international petroleum and petrochemical technology and equipment exhibition in Beijing.We display the latest technology and productions of our company. At "2013 International Petroleum Summit", guests could share global advanced technologies and market information during the two day's exchange.
Cippe2013 is a high-end platform of exhibiting, visiting, study and exchange for new ideas, new technology and new achievements as well as is a grand event to show the world's petroleum equipment.